Jesteś poznawczym leniem. Nie bierz tego osobiście. Ja też. Mój mózg – podobnie jak twój i wszystkich twoich znajomych offline i online – nie lubi się wysilać. Człowiek ma ograniczone zasoby poznawcze (czyli te, które pozwalają mu się orientować mniej więcej w tym, co się dzieje wokół). I do tej codziennej orientacji nie rzuca całego potencjału swojej kory przedczołowej, tylko działa optymalizując zasoby.
Ostatnio w sieci można było poznać Grahama. To facet, który przeżyłby każdy wypadek samochodowy. No prawie każdy. Graham wygląda dziwnie. Niektórzy co prawda sugerują, że widzieli kogoś podobnego na Sunrise Festival 2016, ale to niemożliwe. Bo Graham powstał na zamówienie australijskiej Komisji Wypadków Drogowych i naprawdę nie istnieje. Graham zbudowany jest tak, jak mogliby być zbudowani wszyscy ludzie, gdyby ewolucja postawiła na przetrwanie wypadków. Ale jak widać nie wzięła tego pod uwagę. Bo ani tak nie wyglądamy, ani specjalnie nie odnosimy sukcesów w zderzeniu z rzeczywistością drogową.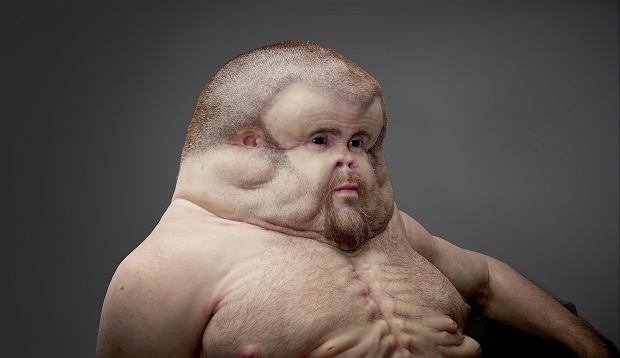 Tak jak nasze ciało przystosowywało się, by przetrwać (ale nie wszystko), tak mózg ewoluował, by dać ci odpowiedzi na najprostsze pytania. Czy to mnie zje, czy nie. Czy mam się z tym parować, czy nie. Czy to wkładać do buzi, czy niekoniecznie. Ewolucja nie pracowała nad tym, żeby uczynić z ciebie speca od polityki, eksperta od terroryzmu, medycyny i… ludzkiej natury. Była skupiona na tym, byś przetrwał – wykorzystując do tego mózg – i byś przekazał dalej geny. Również wykorzystując do tego mózg i kilka innych równie ważnych narządów. Mózg zadowala się w większości sytuacji "wystarczająco dobrym" wyjaśnieniem.
To dlatego psycholodzy społeczni, Susan Fiske i Shelly Taylor, nazywają nas "skąpcami poznawczymi" (cognitive misers). Tacy skąpcy (czyli nie łudźmy się MY wszyscy) zawsze starają się oszczędzać swoją energię poznawczą. Licząc się z tym, że mamy ograniczoną zdolność przetwarzania informacji, staramy się stosować strategie, które upraszczają złożone problemy. Takie uproszczenia nazywamy heurystykami.
"Orientując się w terenie" stosujemy specyficzne strategie, ignorując niektóre informacje w celu  zredukowania naszego obciążenia poznawczego; albo "nadużywamy" innych informacji, żeby ustrzec się od konieczności szukania większej ich ilości; albo możemy być gotowi zaakceptować niedoskonałe rozwiązanie, ponieważ jest ono niemal wystarczająco dobre. Nie ma nic złego w tym, że jesteśmy skąpi i leniwi poznawczo. Gdybyśmy bowiem próbowali w pełni poświęcić nasz potencjał poznawczy na każdą (za przeproszeniem) duperelę, to byśmy po prostu zginęli z kretesem. Dlatego często nasze strategie "skąpca poznawczego" mogą być skuteczne. Wykorzystujemy dość dobrze naszą ograniczoną zdolność poznawczą do przetwarzania niemal nieskończonej masy informacji. Czasem jednak te strategie mogą prowadzić do poważnych błędów i uprzedzeń, zwłaszcza wtedy, gdy wybieramy niewłaściwą prostą strategię lub gdy w pośpiechu ignorujemy jakąś istotną informację. Jak to mówią Anglicy I hate to be the bearer of bad news, ale nawet próbując czasem racjonalnie coś rozwikłać ulegamy błędom, przeświadczeniom i zwykłym iluzjom racjonalności. Tu jednak warto się zastanowić, czy odrzucisz fakt, że możesz się mylić i będziesz bronić swoich przekonań, czy też chcesz coś z tym naszym (kontekstowym) felerem robić. Ja chcę.
Jasne, że nie jest miło się dowiedzieć, jak bardzo się mylimy. Ale mam nadzieję, że nie przygnębia cię to, że nie jesteśmy tak racjonalni czy tak ściśli w swym myśleniu, jak chcielibyśmy wiedzieć. Przyjemnie jest wierzyć, że umysł człowieka ma nieograniczone, często ukryte możliwości,  jak głosi wiele popularnych książek psychologicznych. Przyjemniej jest czuć, że się ma absolutną racje i jeszcze tą racją wymachiwać komuś przed nosem.
Przyjemnie jest wierzyć, że ma się osobiste połączenie z absolutem i przekazuje się prawdy objawione. Obojętnie czy z ambony, mównicy, czy też w facebookowym poście. Jednakże niebezpiecznie jest nie zdawać sobie sprawy, że nasze "myślenie na skróty" może produkować nastawienia i uprzedzenie, które są dalekie od absolutu. Jeśli nie uświadomisz sobie swoich ograniczeń poznawczych, nie możesz nic zrobić by nad nimi pracować.
Jeśli na przykład nie uprzytomniasz sobie, że często oceniamy innych na podstawie stereotypów lub że sposób przedstawienia informacji może zniekształcić naszą ocenę, to nie jesteśmy w stanie przedsięwziąć żadnych kroków dla skorygowania naszych błędów. Co gorsza, nie przyznając, że jesteśmy "skąpcami poznawczymi", możemy dojść do przekonania, że nasza osobista perspektywa jest jedyną perspektywą, jaka istnieje, a zatem jest równoznaczna z Prawdą, gdy tymczasem może być równoznaczna z gówno-prawdą.
Fakt, że jesteśmy "skąpcami poznawczymi", nie oznacza, iż jesteśmy skazani na błędy. W istocie, gdy już znamy niektóre ograniczenia i rozpowszechnione uprzedzenia ludzkiego umysłu, możemy zacząć myśleć nieco jaśniej i podejmować roztropniejsze decyzje. Sama jednak świadomość nie wystarczy. To, że wiem, że jestem krótkowidzem, nie sprawia, że od razu lepiej widzę. To, że mam świadomość, że się mogę mylić, nie sprawia, że się nie mylę. Dlatego poza świadomością, po prostu trzeba trenować się w byciu lepszym badaczem rzeczywistości i siebie samego. Chcesz? Bo ja tak.